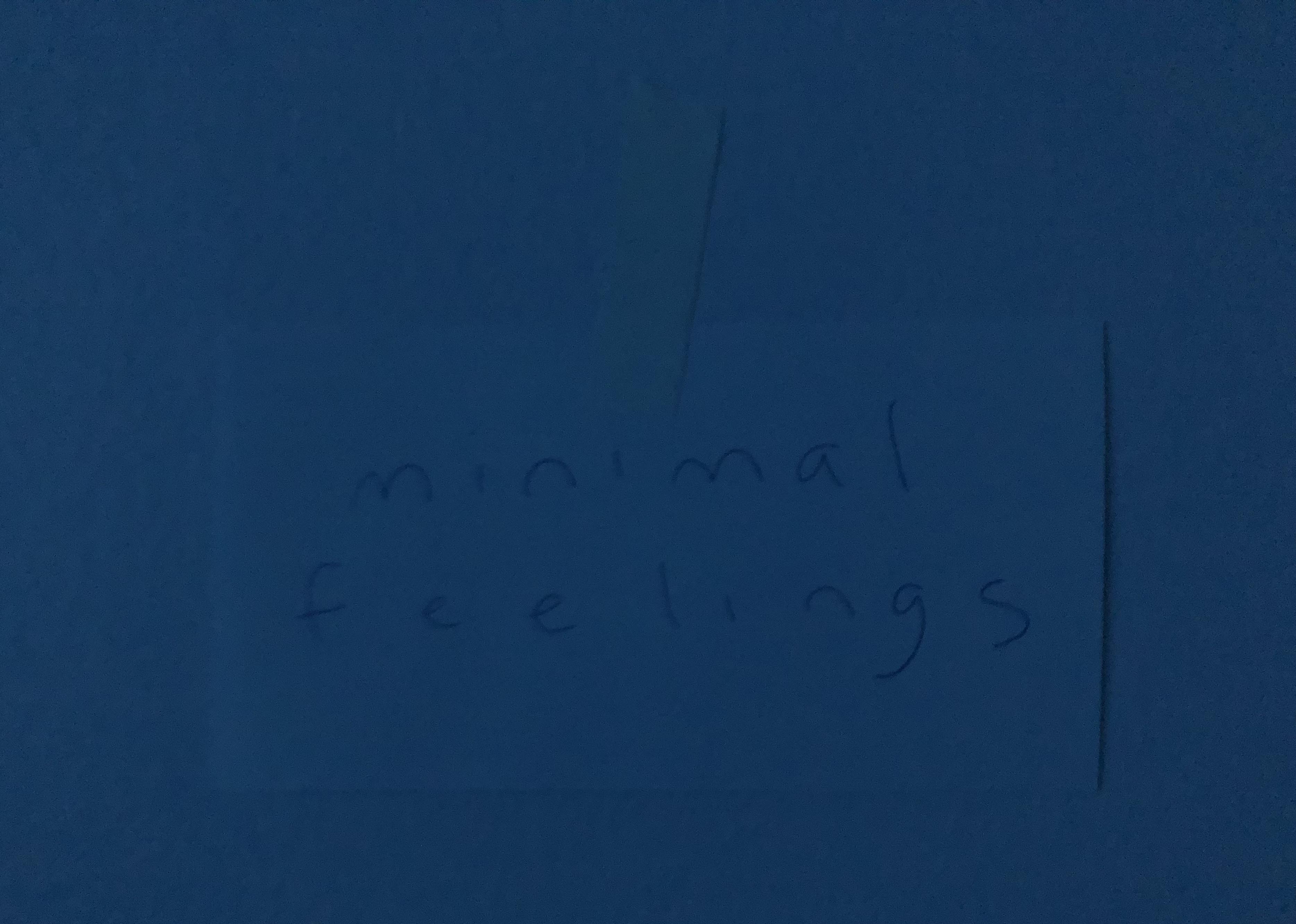 minimal feelings
Despite knowing that minimal art was made by men who did terrible things, that it is still used to propagate insular art world discussions and flows of money, and that it offers nothing obvious in terms of content or emotion, why am I constantly drawn to it?

An installation with VR, books, images and drawings, tape, and a zine.
Zine and VR (HTC Vive) available for download. The VR is played using only the vibrating controllers and not wearing the headset (at home you can wear the headset if you want).

"The event of the poem is the thing that happens when he comes up to me and reminds me that I am not the subject of a hymn but of a hum, the thing that resonates around me, which might be heaven or bees or labor or desire or electric wires, but whatever it is it involves getting lost in proximity to someone and in becoming lost there, in a lovely way. He and I together experience a hum not where "we" were but all around, and that hum is a temporizing, a hesitation in time that is not in time with the world of drives and driving; nor is it in a mapped space, but in a space that is lost."
-Lauren Berlant, Cruel Optimism

Download
Click download now to get access to the following files:
minimalfeelings.zip
34 MB